introducing
Responsive Design
Responsive web design is a web design approach aimed at crafting sites to provide an optimal viewing experience—easy reading and navigation with a minimum of resizing, panning, and scrolling—across a wide range of devices (from desktop computer monitors to mobile phones)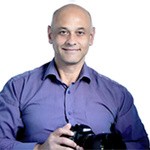 Im glad I met Hamza because he opened my eyes and trained me on a system that I was avoiding. He worked hard on this project, he stayed with me until I figured it out.. So loyal – thank you
Turn ideas into reality
With many awards for our creative design, innovative programming and digital marketing services, we pride ourselves on achieving results in all projects and campaigns for our clients.
Delivering What Get You Results
Xperteria is the website design and digital marketing company that businesses seek out when looking for top class design, development and marketing solutions. Finding one specialist is difficult but finding a multitude to cater to your every need is almost impossible. This is where we come in. When it comes to experts, we have them all. Our team is bursting at the seams with talent, both creative and technologically minded people who have spent years learning about their field and can provide quality work at great prices.